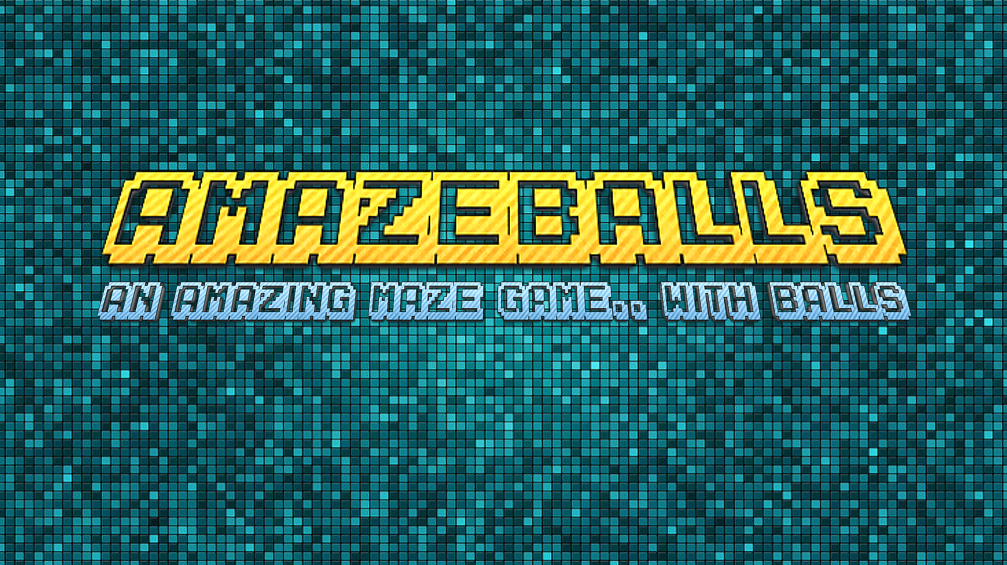 Amazeballs
A downloadable game for Windows
************************************ AMAZEBALLS ****************************************
Amazeballs! An amazing maze game.. with balls! This is a 12 week University project (that became a 6-week project due to starting over entirely half way through!), created by myself, Niall Mccarron, Jared Bestwick and special thanks to Josh Whyles.
Please appreciate that it was a 6 week project between a team of 3! We know that it can be updated aesthetically, and we are aware of some minor bugs! (Please do tell us if you find some bugs).
We are going to work on this throughout the summer to make it the game we want it to be! So far there is 12 single player mazes/obstacle courses. 12 multiplayer mazes and Randomly Generated sci-fi mazes. We are impressed with what we have accomplished in 6 weeks, and have learnt a great deal along the way.
**BUGS WE ARE AWARE OF**
- We know the ball movement can be a little frustrating at times. That's due to the physics and rendering of your PC's capability. It runs smooth as Tom Hardy on my PC, but a little more Ian Beal on my laptop.
- We are aware of how annoying it might be playing multiplayer, and having to wait for the loser to finish the course until the game ends. It's an easy fix, but not enough time available to us to fix it right now.
- We know the last level is ridiculously difficult. That's the point. Here's some advice, Git gud.
- We are aware that our choice of royalty free music can be irritating. Pro tip: "Press escape and mute the volume!"
- City 2 may take some time to load. Apologies, I may have stuck too many buildings in that one.
**THINGS WE ARE GOING TO ADD**
- Lots and lots more single player maps, with varying difficulty. We know that the difficulty increases quickly on the current 12 maps, we will tend to them rabbits George.
- Powerups! Mainly for mulitplayer! 3 Powerups are currently being worked on. Speed, Freeze and Confuse!
- Enemies! Single player mazes currently have pits to fall in, spikes to be impaled on, and other mediocre cliche traps! We want bad guys, preferably Russian, with guns and molotov cocktails!
- Online! We'd love to get this game to be able to search for others online.
- Achievements! We want you to be able to unlock cool balls. Imagine having a gold ball? You could paint your yoo-hoo gold!
- Time trial, set your best time! And see if your friends can beat you. **IN PROGESS**
- AI multiplayer. Are you lonely? We'd like to be able to let you lonely people play against a robot, to, you know, let you pretend you have friends!
- Mobile friendly! We think our game could do well on a mobile device, hopefully on the App Store and Google Play.
- Joystick capability. Are you a console gamer? Are you physically incapable of using a keyboard to manoeuvre your player? Good news, we are working on Xbox360 and XboxOne joystick functionality.
- and MUCH, MUCH MORE.... Hopefully.
Hope you enjoy the basic game as it stands right now, or if you don't, your opinion is invalid, and wrong.
Install instructions
Unzip and play the .exe file! :]